Sudeep Sen to address Nobel Laureate Week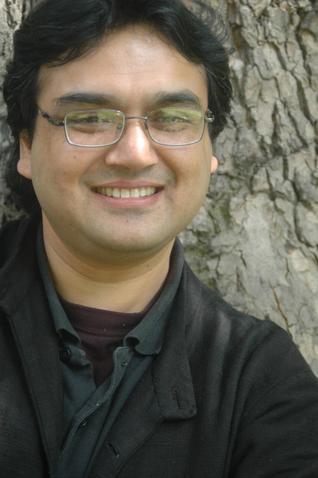 Delhi-based poet Sudeep Sen has been invited to address the Nobel Laureate Week being held in Saint Lucia, a sovereign island country in the eastern Caribbean Sea, in January.
Mr. Sen is the first Indian, and the only one thus far from the Asian, Australasian-Pacific, African, South American region, to be chosen for the honour. He will deliver the Derek Walcott Lecture and present his own poetry. Saint Lucia is home to Nobel Laureate and noted playwright Derek Walcott.
According to Mr. Sen, he has been personally invited by the President (Governor-General) of Saint Lucia, Dame Pearlette Louisy, to be a special guest.
The prestigious event will be attended, among others, by literary giants, critics and publishers, including Mr. Walcott, Irish poet Seamus Heaney and Nigerian writer Wole Soyinka. A select group of younger writers from around the world, handpicked by past laureates and the Nobel Laureate Week Committee, will also be part of the event.
The Week is celebrated in January every year to honour the Nobel Laureates who call Saint Lucia their home.
Saint Lucia claims to have per capita more Nobel Laureates than any other country. Mr. Walcott won the Nobel Prize in Literature in 1992, while Arthur Lewis won the Nobel Prize in Economics in 1979.
The celebration, beginning on January 23, birth day of both Mr. Walcott and Lewis, will consist of two major lectures, panel discussions, plays, poetry, drama and music.
Mr. Sen, an alumnus of Delhi University, has an MS from the Journalism School of Columbia University, New York. He is the recipient of several awards and fellowships, including Hawthornden Fellowship (U.K.), the Pushcart Prize nomination (U.S.), BreadLoaf (U.S.) and Pleiades (Macedonia).
He was international writer-in-residence at the Scottish Poetry Library (Edinburgh) and visiting scholar at Harvard University. He is the author of the critically acclaimed books The Lunar Visitations, Dali's Twisted Hands and Postmarked India: New and Selected Poems. His poems have been translated into 25 languages and have featured in international anthologies from Penguin, HarperCollins, Bloomsbury, Routledge, Norton, Knopf, Everyman, Random House, Macmillan, and Granta.
The Hindu, 13 May 2013
writes Anil Bhut
writes Gurjit Singh
writes Rajendra Shende
The Indian government is undertaking a project to enhance and install infrastructures related to trade and customs along its northeastern frontier, that include trading points with Bhutan.
Society for Policy Studies in association with India Habitat Centre held a lecture in the "2022: The India We Seek"