Airports Authority of India is reported to have been frozen out of a joint venture with the Sri Lankan government to develop the new Mattala airport
Image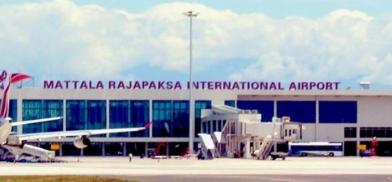 Airports Authority of India is reported to have been frozen out of a joint venture with the Sri Lankan government to develop the new Mattala airport.
The Center for Aviation said this move is surprising, because politically it is in India's interests to assist with developments like these and, at the same time, keep China out.
A report on the CAPA website notes, many governments, national, regional or local, have good intentions when it comes to the construction of airports adding theoretically, they will improve the economic prospects of a region.
But all too often they turn out to be white elephants unable to attract commercial airlines adding Spain has some good examples.
The report goes on to say the Mattala International Airport (MRIA) in Sri Lanka has been described as "at best a white elephant with a very small catchment area".
The project was launched by the government with a loan worth 210 Million Dollars from China Exim Bank.
Subsequently, the previous government from 2015 to 2019 used the airport to store paddy.
It is a forgotten fact the funds belonging to the people of this country were used to construct this airport, which is now seen as a source of ridicule.
Despite the concessions granted through the loans used to finance this project, it must be remembered,it is the funds belonging to the general public, that will be used to repay this debt.
No one would hesitate to witness development at the Mattala International Airport. However, it is the public's opinion that development should take place properly and sustainably.
https://www.newsfirst.lk/2020/07/27/indian-airports-authority-reportedly-out-of-a-joint-venture-to-develop-mattala-report/