Taliban expanded their offensive exposure all across Afghanistan, with attacks reported from 24 provinces in last 24 hours, informed Fawad Aman, deputy spokesperson of Ministry of Defence
Image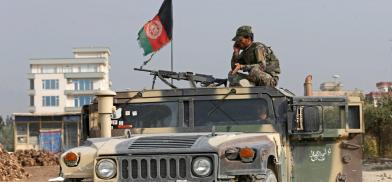 Taliban expanded their offensive exposure all across Afghanistan, with attacks reported from 24 provinces in last 24 hours, informed Fawad Aman, deputy spokesperson of Ministry of Defence. 
"Massive casualties were sustained by the Taliban as a result of the counterattacks by the Afghan security and defense forces," Fawad Aman quoted by Tolo news in one of its reports.
Since the start of the intra-Afghan dialogue in Doha, Qatar, the group has stepped up their attacks on Afghan security forces, drawing condemnations from various international powers. 
NATO also pledged their security assistance to Afghanistan till 2024 and warned the Taliban that their troops' presence will be condition-based in Afghanistan. NATO General Secretary Janes Stoltenberg also asked the Taliban to live up to its commitments made under the US-Taliban deal.