Danish pharma giant Novo Nordisk yesterday launched the world's fastest-acting insulin in the Bangladesh market as the number of diabetic patients in the country is rising fast amid rapid urbanisation and change in lifestyle
Image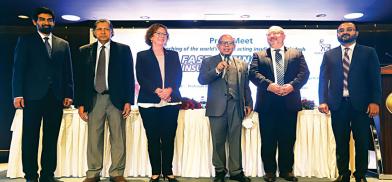 Danish pharma giant Novo Nordisk yesterday launched the world's fastest-acting insulin in the Bangladesh market as the number of diabetic patients in the country is rising fast amid rapid urbanisation and change in lifestyle.
This fast-acting insulin will work four times quicker than short-acting human insulin and two-times quicker than the conventional rapid-acting insulin.
It can be used in people with type-1 and type-2 diabetes, the company said in a statement.

https://www.thedailystar.net/business/news/novo-nordisk-launches-worlds-fastest-acting-insulin-bangladesh-1963241