Colleges will begin taking classes online for newly admitted grade 11 students in October amid the coronavirus pandemic
Image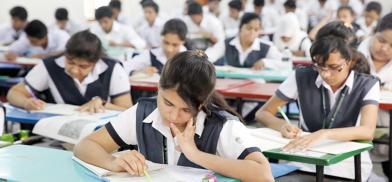 Colleges will begin taking classes online for newly admitted grade 11 students in October amid the coronavirus pandemic.
Ziaul Haque, chairman of the inter-education board coordination sub-committee, spoke to bdnews24.com about the issue after the final phase of admission began on Sunday.
In-person classes will resume once the educational institutions reopen, he added.
Students do not need to submit the certificates for the admission this time. The government asked the colleges to collect the papers once the situation normalises.

https://bdnews24.com/education/2020/09/14/online-classes-for-grade-xi-students-to-begin-in-october-amid-pandemic