Chinese hi-tech companies including Oppo and Haier are interested in investing in Pakistan's first-ever Digital City, according to K-P IT Board spokesperson Danish
Image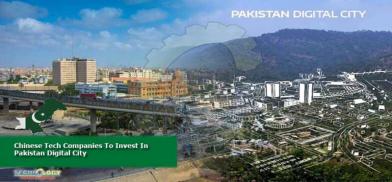 Chinese hi-tech companies including Oppo and Haier are interested in investing in Pakistan's first-ever Digital City, according to K-P IT Board spokesperson Danish.
He said that the Pakistan Digital City project is presently in its planning stage. K-P has allocated an area of more than 43,000 square metres for first phase of the project in Haripur, a few miles north of Islamabad, he said.
The area has been fenced and development work is under way. This is an ideal location, being close to the communication equipment producers like Telephone Industries of Pakistan (TIP) and National Radio and Telecommunication Corporation (NRTC). The project site is also adjacent to the planned Pak-Austria Fachhochschule Institute of Applied Sciences and Technology.
https://tribune.com.pk/story/2269216/china-to-invest-in-pakistans-digital-city