Nepal's National Human Rights Commission directed the government to immediately bring back Nepalis from Hubei, the epicentre of coronavirus outbreak, as students stuck in the Chinese province have started making frantic calls for evacuation
Image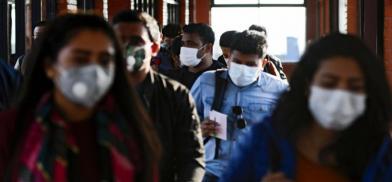 Nepal's National Human Rights Commission directed the government to immediately bring back Nepalis from Hubei, the epicentre of coronavirus outbreak, as students stuck in the Chinese province have started making frantic calls for evacuation.
The instruction was issued during an emergency meeting of the commission.
The commission's attention has been drawn by the coronavirus outbreak in China and a memorandum submitted by guardians of students in Hubei demanding that the government save the lives of their children, the commission said.
"The situation is not favourable for Nepalis in Hubei to come out of their residences; there is lack of grocery items and also a risk of contracting the disease because of their extended stay," says the press statement signed by the commission's Secretary and Spokesperson Bed Bhattarai.
The commission has also directed the Ministry of Foreign Affairs, the Ministry of Education, Science and Technology and the Ministry of Health and Population to provide the health status of Nepalis in China and details of initiatives taken so far to evacuate them.