Bangladesh Finance Minister AHM Mustafa Kamal  said the government is planning to offload the shares of four state-owned commercial banks (SOCBs) by October in a bid to give a boost to the stock market
Image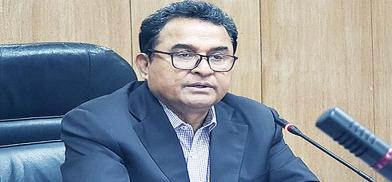 Bangladesh Finance Minister AHM Mustafa Kamal  said the government is planning to offload the shares of four state-owned commercial banks (SOCBs) by October in a bid to give a boost to the stock market.  "We'll bring in four more state-owned commercial banks -- Bangladesh Development Bank Limited (BDBL), Agrani Bank Limited, Janata Bank Limited and Sonali Bank Limited -- into the capital market. Rupali Bank is already there and the offloading of its shares will be raised to 25 percent," he said.
The minister came up with the information after a meeting with stakeholders of state-owned commercial banks at the secretariat, The Independent reported.
Kamal said the meeting decided to bring BDBL into the capital market first of which will be followed by Agrani Bank, Janata Bank and lastly Sonali Bank.
"A committee has been formed in this regard. Representatives of five banks will be included in the committee and the Investment Corporation of Bangladesh (ICB) will act as the coordinator," the minister said.
Kamal said it will take some time to bring Sonali Bank into the share market but the rest of the banks will be listed within September-October this year.
Bangladesh Bank Governor Fazle Kabir, Financial Institutions Division Secretary Md Asadul Islam, Finance Division Secretary Abdur Rauf Talukder,
Chairman of the Bangladesh Securities and Exchange Commission (BSEC) Md Khairul Hossain, Managing Director of ICB, Chairmen and Managing Directors of the banks and senior officials attended the meeting.
Earlier on February 2, the minister said a total of seven state-owned enterprises, all of them in the energy and power sector, will be listed in the country's stock market.
The companies are Titas Gas Transmission and Distribution Company Ltd (TGTDCL), Power Grid Company of Bangladesh (PGCB), Northwest Power Generation Company Limited, Electricity Generation Company of Bangladesh (EGCB) Ltd, Ashuganj Power Station Company Ltd, BR Power Generation Company Limited and Gas Transmission Company Limited.