At least 29 security force members were killed in clashes in different parts of the country over the last 24 hours amid calls for a nationwide ceasefire and efforts in Doha to begin face-to-face negotiations between delegates from both sides
Image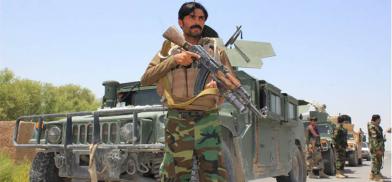 At least 29 security force members were killed in clashes in different parts of the country over the last 24 hours amid calls for a nationwide ceasefire and efforts in Doha to begin face-to-face negotiations between delegates from both sides.
The clashes occurred between Afghan security forces and the Taliban in Balkh, Kandahar, Takhar and Kapisa provinces.  
At least six army soldiers and three policemen were killed and four others were wounded in a Taliban attack in the northeastern province of Takhar on Sunday night, a security source said.  
https://tolonews.com/afghanistan-166478