At least seven service members of army were killed when Taliban insurgents launched attacks on their outposts in Farah, an insecure province in the west sharing border with Iran, provincial officials confirmed
Image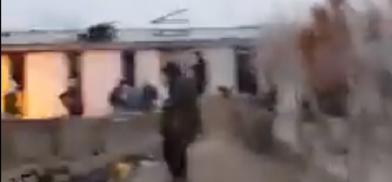 At least seven service members of army were killed when Taliban insurgents launched attacks on their outposts in Farah, an insecure province in the west sharing border with Iran, provincial officials confirmed.
The incident took place in the Bala Boluk district, where the militants attacked the army outposts late Saturday, Shah Mahmoud Naeemi, member of provincial council said Sunday.
The army outposts are located along the Herat-Kandahar highway.
http://www.afghanistantimes.af/insurgents-storm-security-outposts-in-farah-killing-7-soldiers/