Speaker of the Parliament and former president of the Maldives, Mohamed Nasheed has stated that the peace and security of the Maldives is tied to the stability of the Indian Ocean region
Image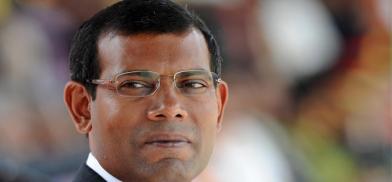 Speaker of the Parliament and former president of the Maldives, Mohamed Nasheed has stated that the peace and security of the Maldives is tied to the stability of the Indian Ocean region.
In remarks delivered by the Speaker on the occasion of the 55th Independence Day of Maldives marked on July 26, Nasheed said the Maldives' political and economical zone lies within the Indian Ocean. While Maldivians have been coexisting peacefully within the Indian Ocean, the country's peace is directly dependent on the peace of the region, said Nasheed.
Nasheed said while the region's peace is also dependent on the actions of Maldivians, history shows all parties that had tried to dominate the Indian Ocean in the past had Maldivians aiding them, and it would not have been possible without locals having a hand in the incidents. Nasheed said Maldivians must always act with wisdom and insight, and that the consequences of allowing outside parties to dominate the region is evident from history.
"God willing, Maldives will continue to remain an independent nation, I have no doubt about it. I do not believe there is any other power that can seize the country's independence from the hands of Maldivians," said Nasheed.
https://avas.mv/en/86394