Four weeks after regular activities resumed in the federal capital, the local administration on Saturday decided to reimpose a 'mini smart lockdown' in various areas after an increase in COVID-19 cases was reported in the city
Image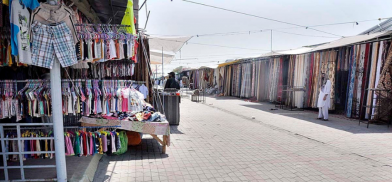 Four weeks after regular activities resumed in the federal capital, the local administration on Saturday decided to reimpose a 'mini smart lockdown' in various areas after an increase in COVID-19 cases was reported in the city.
The order was issued by the national health services (NHS) ministry under whi­ch a number of streets wou­ld be sealed on Sunday morning.
The order stated that teams of the District Health Office (DHO) had carried out surveillance in different sectors and observed that coronavirus cases were rising in streets 38, 44, 45, 46, 47, 48 and Sawan Road in G-10/4.
A similar trend was seen in streets 25 and 29 in I-8/2 and streets 85 and 89 in G-9/4, the order said, adding that the DHO teams were conducting sampling in these areas so that residents could be quarantined to avoid further transmission of the virus.
https://www.dawn.com/news/1584427/islamabad-reimposes-mini-smart-lockdown