Amid the continued borrowing to cover the budget deficit, the national debt of the Maldives is likely to reach 124 percent of national GDP in 2021, Edition news reported citing the country's budget estimate for 2021
Image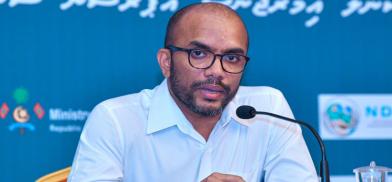 Amid the continued borrowing to cover the budget deficit, the national debt of the Maldives is likely to reach 124 percent of national GDP in 2021, Edition news reported citing the country's budget estimate for 2021. 
The estimate presented by Finance Minister Ibrahim Ameer in the parliament for the budget 2021 reported the national debt would reach $5.34 billion by the end of 2021. The Minister also hoped for the possibility of reducing debt in the medium-term by boosting GDP. 
The country is staring at a 50 percent deficit in its 2021 budget with expenditure amounts to MVR 33.7 billion while revenue expectation remains MVR 17.8 billion. 
Since the Covid-19 crisis, the Maldives has seen an unprecedented downfall in its economy due to the closure of its tourism industry. The Indian Ocean archipelago largely depends on tourism for its state revenues. 
The downfall in the tourism industry and the rising debt further pushed the country's economy into a difficult trajectory. Fitch Ratings recently downgraded the credit rating of the country to "CCC" from earlier "B negative." The rating agency also projected a scenario of the Maldives defaulting on its loan repayment obligations in 2021. 
The finance ministry, though, refused to accept the downgrading and criticized the rating agency for its projection. 
Speaker Nasheed advised his government to heed international indicators and also asked his government to restructure the loans taken from the Chinese financial institutions. Nasheed, however, ruled out the possibility of the country defaulting on its loan obligations.