Maldives placed second among those ranked 'Most Googled Destination' for post-lockdown holidays
Image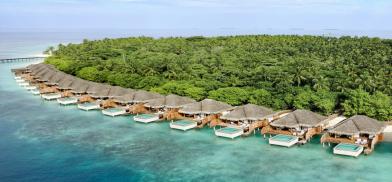 Maldives placed second among those ranked 'Most Googled Destination' for post-lockdown holidays.
According to an analysis by Electronic System for Travel Authorisation (ESTA), Maldives came in second place with a global annual search volume of 1.79 million, following closely behind Italy.
Despite being one of the epicentres of the pandemic in Europe earlier this year, Italy came out on top as the most Googled destinations with almost 1.94 million global searches.
Following closely behind Maldives, Mexico ranked third with a search volume of 1.72 million.

https://edition.mv/news/19042