Maldives Tourism Ministry has stated that the government is in discussion with insurance companies to provide an insurance package for tourists visiting the Maldives
Image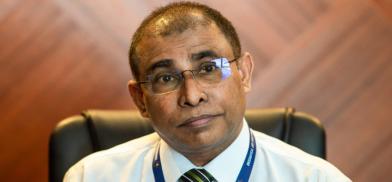 Maldives Tourism Ministry has stated that the government is in discussion with insurance companies to provide an insurance package for tourists visiting the Maldives.
In an interview given to AVAS, Tourism Minister, Dr. Abdulla Mausoom said the most important factor in building tourist arrival numbers is to establish trust. In this regard, the availability of an insurance product is extremely important, said the minister, adding that the government is currently in discussion with relevant companies.
The minister said a large number of people wish to travel to the Maldives once borders are opened in their respective countries, but the fact that there is no insurance coverage available in the midst of a global pandemic is worrying for most.
https://avas.mv/en/88851