Prime Minister KP Sharma Oli met survivors of acid attacks and activists demanding harsher penalties against perpetrators twice this month within a span of 10 days
Image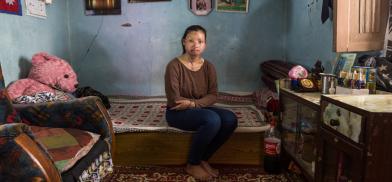 Prime Minister KP Sharma Oli met survivors of acid attacks and activists demanding harsher penalties against perpetrators twice this month within a span of 10 days.
Soon, words were out from the Prime Minister's Office that laws to discourage such attacks would be formulated.
President Bidya Devi Bhandari on Monday authenticated three ordinances—Acid and Other Fatal Chemicals (Regulation) Ordinance 2020, Ordinance to Revise some provisions in Criminal Codes and Criminal Procedure, and Nepal Police and Provincial Police (Operation, Coordination and Supervision) Act. All of them are related to deter acid attacks.
https://tkpo.st/36c8L3O