Pakistan heading in the right direction as the country's current account recorded a surplus of   $792 million in the first quarter of the ongoing fiscal year 2020-21, Prime Minister Imran Khan announced on Wednesday
Image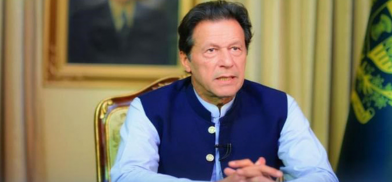 Pakistan heading in the right direction as the country's current account recorded a surplus of   $792 million in the first quarter of the ongoing fiscal year 2020-21, Prime Minister Imran Khan announced on Wednesday.
Moreover, the central bank said that it is the "first quarterly surplus in more than five years".
"Great news for Pakistan. We are headed in the right direction finally," said PM Imran.
https://www.thenews.com.pk/latest/732669-pm-imran-khan-says-pakistan-heading-in-right-direction