Renowned author, thought leader and Arif Anis has been voted ''Brain of the Year 2020'' by the world-famous Brain Trust UK
Image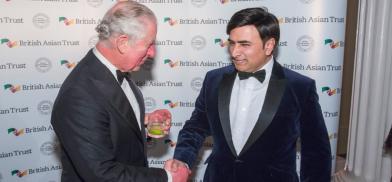 Renowned author, thought leader and Arif Anis has been voted ''Brain of the Year 2020'' by the world-famous Brain Trust UK.
The announcement was made on Thursday by the Trust Chairman and Grand Chessmaster Raymond Keene OBE. The Brain Trust was founded in 1990 by the inventor of Mind Maps, Tony Buzan.
Anis is the first Pakistani to win this coveted award which is awarded to those who advance global mental health by research, support and funding for individuals and organisations which promote mind improving and healing activities and initiatives.
https://tribune.com.pk/story/2269501/in-a-first-pakistani-author-declared-brain-of-the-year-in-britain