Sri Lanka is denying reports that a USD15mn grant announced by the Indian Prime Minister to Sri Lanka on Sunday is linked to the complete implementation of the 13th Amendment to the Constitution
Image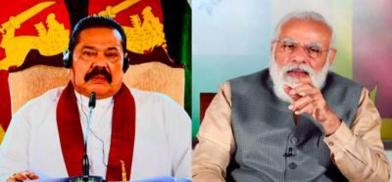 Sri Lanka is denying reports that a USD15mn grant announced by the Indian Prime Minister to Sri Lanka on Sunday is linked to the complete implementation of the 13th Amendment to the Constitution.
At a press conference held today, September 28, government spokesman Media Minister Keheliya Rambukwella said that the grant was to foster Buddhist links between the two countries and that there was no link to the 13A.
The 13A was an integral part of the 1987 Indo-Lanka Pact which created the Provincial Councils giving some autonomy to the North and East as a solution to the ethnic issue.
https://economynext.com/indian-grant-not-linked-to-implementation-of-the-13th-amendment-keheliya-74222/