The Sri Lanka Bureau of Foreign Employment (SLBFE) says that 23 Sri Lankan migrant workers in Middle Eastern countries have died due to coronavirus during the past three months
Image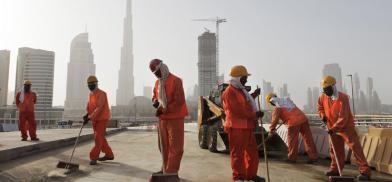 Colombo: The Sri Lanka Bureau of Foreign Employment (SLBFE) says that 23 Sri Lankan migrant workers in Middle Eastern countries have died due to coronavirus during the past three months.
According to an SLBFE spokesman, the workers were employed in Middle Eastern countries including Kuwait, UAE, Saudi Arabia and Oman. The 23 workers have died since mid-March, according to the spokesman.
The highest number of deaths has been reported from United Arab Emirates (UAE) including 7 deaths from Dubai and 1 from Abu Dhabi. Seven deaths have been reported from Kuwait, 6 from Saudi Arabia and 2 from Oman.
The spokesman said the Foreign Employment Bureau is working with the Embassies of the respective countries to provide the insurance cover, compensation and arrears the deceased workers entitled to their families.
http://www.colombopage.com/archive_20A/Jun19_1592581119CH.php