Leader of Sri Lanka Podujana Peramuna (SLPP) and current Prime Minister Mahinda Rajapaksa is scheduled to be sworn in as the Prime Minister of the new government on the 9th
Image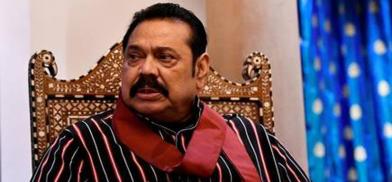 Leader of Sri Lanka Podujana Peramuna (SLPP) and current Prime Minister Mahinda Rajapaksa is scheduled to be sworn in as the Prime Minister of the new government on the 9th.
The swearing-in ceremony will be held at the Kelaniya Historical Raja Maha Viharaya at 8.30 am.
Accordingly, Mr. Rajapaksa will have the opportunity to serve as the Prime Minister of Sri Lanka for the fourth time.
Rajapaksa's party scored a landslide victory at the 2020 parliamentary election held Wednesday securing 128 elected seats and 17 national list seats.
http://www.colombopage.com/archive_20B/Aug07_1596813136CH.php