With strict restrictions on travel where travellers will be put under the 21-day mandatory quarantine, the Tourism Council of Bhutan (TCB) is exploring options and discussing with the technical advisory group (TAG) of the health ministry to ease the restrictions
Image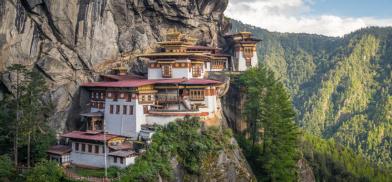 With strict restrictions on travel where travellers will be put under the 21-day mandatory quarantine, the Tourism Council of Bhutan (TCB) is exploring options and discussing with the technical advisory group (TAG) of the health ministry to ease the restrictions.
As tourism is the hardest hit and the 21-day mandatory quarantine is seen as a big hurdle, the council has approached the TAG to either do away with the quarantine or reduce the number to about three days.
TCB director general Dorji Dhradhul said TCB is exploring to use the "bubble" tourism or let local tour companies come up with travel options. Bubble tourism, also known as green lanes, travel corridors, and corona corridors, is essentially an exclusive travel partnership between two or more countries that have demonstrated considerable success in containing and combating the Covid-19 pandemic.
https://kuenselonline.com/tcb-throws-options-to-revive-tourism/