With the COVID-19 positive cases increasing, total lifting of the nationwide lockdown is still uncertain
Image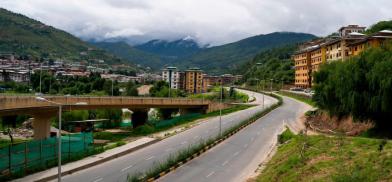 With the COVID-19 positive cases increasing, total lifting of the nationwide lockdown is still uncertain.
The implementation of lockdown did not go seamless for many who faced various inconveniences.
The government is in the process of developing lockdown guidelines that will streamline and implement endurable lockdown henceforth, according to an official from the Prime Minister's Office (PMO).
Experts from different agencies are in self-confinement developing the guidelines and standard operating procedures (SOP). The official from the PMO said the guideline and SOPs are developed based on the lessons learnt from the three-week lockdown.
"As this lockdown was the first time, the implementation was complex and many services were affected," the official said. "This is why now various groups are looking to have a systematic operation and lockdown hereafter."
The guidelines will spell out details of events or activities in sequence when a lockdown is declared including what services would remain open.
https://kuenselonline.com/govt-yet-to-finalise-guidelines-to-ease-lockdown/