Tsheten Tamang, a class V student never had more than Nu 50 in her pocket. The daughter of a daily wage earner earned, for the first time, Nu 300 helping her parent's neighbour just before the nationwide lockdown
Image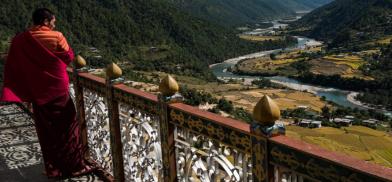 Tsheten Tamang, a class V student never had more than Nu 50 in her pocket. The daughter of a daily wage earner earned, for the first time, Nu 300 helping her parent's neighbour just before the nationwide lockdown.
A few days ago, she donated her first income, Nu 300 when she heard of the initiative, "Citizens Giving Back." The initiative, to reinforce Covid-19 response Fund account, was created by a corporate employee on August 22 morning coinciding with the 65th Birth Anniversary of His Holiness the Je Khenpo.
Tsheten's classmate, Sonam Kafley was inspired. She managed to convince her father to cut down on his beer. She contributed Nu 300. Another student came up with Nu 75.
From primary schools students to civil servants, corporate employees and even those badly affected by the Convid-19 pandemic, Bhutanese  have come together to support the Covid-19 Fund.  
https://kuenselonline.com/citizens-giving-back/