The Pakistan government has decided to improve visibility of the flagship China-Pakistan Economic Corridor (CPEC), days before foreign minister's visit to Beijing where he will discuss new priorities of the country
Image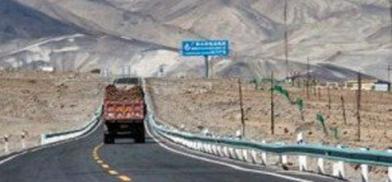 The Pakistan government has decided to improve visibility of the flagship China-Pakistan Economic Corridor (CPEC), days before foreign minister's visit to Beijing where he will discuss new priorities of the country.
Headed by Planning Minister Asad Umar, the Cabinet Committee on CPEC on Thursday reviewed progress on implementation of ongoing projects and discussed the plan for the current fiscal year. Two new projects for inclusion in the CPEC framework were also discussed during the meeting.
"It has been decided that the focus of CPEC will be on agriculture and science and technology," said Umar while talking to The Express Tribune. He said that the infrastructure and power projects were on track and now there was a need to work in new sectors.
In order to explore areas of cooperation in the agriculture sector, a meeting would soon be convened, said the minister. Umar said that the foreign minister would raise Pakistan's CPEC priorities with the Chinese leadership in the upcoming visit.
https://tribune.com.pk/story/2259402/pakistan-to-improve-cpec-visibility