Pakistan on Saturday voiced support for China on the resumption of Code of Conduct (CoC) negotiations in the South China Sea
Image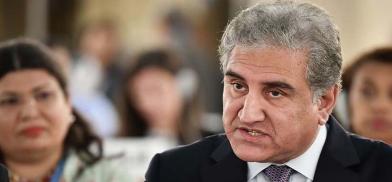 Pakistan on Saturday voiced support for China on the resumption of Code of Conduct (CoC) negotiations in the South China Sea.
Foreign Minister Shah Mehmood Qureshi, while virtually participating in the 27th Association of Southeast Asian Nations (ASEAN) Regional Forum (ARF), reaffirmed "Pakistan's support for the ongoing negotiations of Code of Conduct and underlined that the concerned parties may find a solution through consensus".
Mr Qureshi announced that Pakistan will be co-hosting the 24th ARF Heads of Defence Universities/Colleges/Institutions Meeting with Malaysia in 2021.
The CoC, which is being negotiated between China and the 10-member Asean, aims to manage the actions of countries within the South China Sea, many of whom have disputing territorial claims. China, Taiwan, Brunei, Malaysia and Vietnam have competing claims in the resource-rich area.
https://www.dawn.com/news/1579413/pakistan-supports-beijing-on-south-china-sea-talks