Direct talks between negotiating teams representing the Islamic Republic of Afghanistan and the Taliban have yet to begin, 22 days after the opening ceremony,  despite several preliminary meetings between the two sides
Image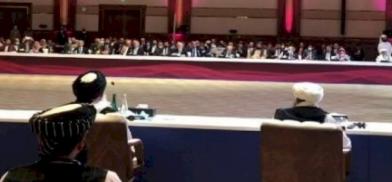 Direct talks between negotiating teams representing the Islamic Republic of Afghanistan and the Taliban have yet to begin, 22 days after the opening ceremony,  despite several preliminary meetings between the two sides.
The negotiating teams of both sides of the peace negotiations have held seven contact group meetings, but could not agree on two disputed points.  
The contact groups have not held any meetings for the last six days, according to TOLOnews' Karim Amini who reports on the talks from Doha.

https://tolonews.com/afghanistan-166804