Pakistan Prime Minister Imran Khan on Friday congratulated the nation on the singing of an agreement with the independent power producers (IPPs) and said Pakistan had turned the corner and now ample job opportunities would be available to the people
Image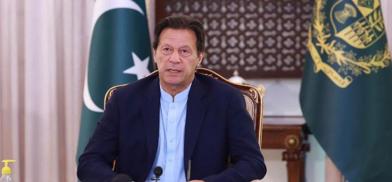 Pakistan Prime Minister Imran Khan on Friday congratulated the nation on the singing of an agreement with the independent power producers (IPPs) and said Pakistan had turned the corner and now ample job opportunities would be available to the people.
In a video message to the nation, Imran said he wanted to share the good news with the nation that as a result of an agreement with the independent power producers (IPPs), power tariff will come down for the industry and masses will also benefit from it.
Imran said he wanted to congratulate the nation on 74th Independence Day and that Pakistan was the name of a great dream of our founding fathers – Quaid-e-Azam Muhammad Ali Jinnah and Allama Muhammad Iqbal. "The dream was that we had to make Pakistan an Islamic welfare state, where the rule of law was to be established with equal rights of every citizen, irrespective of his colour or religion, and these rights were to be guaranteed by the state," he said.
Imran said it was a great dream and 'we are headed on that path and God willing, I have no doubt we will reach our destination but not without collective struggle.' He also greeted the nation on the way Pakistan dealt with the coronavirus challenge. "Perhaps no other nation combated this challenge, as our entire nation did by striking a balance, as initially, there was a fear that on one hand people will die because of the virus, on the other, due to the lockdown, the economy will suffer massively and people will die of hunger as well. But by the blessings of Allah, the decisions taken proved right and now the cases are coming down and the economy is also going up," he noted.