Bhutan's agriculture ministry has asked dzongkhags to grow onion and tomatoes as an immediate intervention to address the shortage in the country following India's ban on exports
Image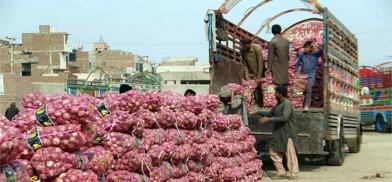 Bhutan's agriculture ministry has asked dzongkhags to grow onion and tomatoes as an immediate intervention to address the shortage in the country following India's ban on exports.
On September 14, India prohibited exports of onion except for those cut, sliced and powdered as prices trebled in a month after excessive rainfall hit crops in southern states.  The ban is likely to worsen the shortage of onions in Bhutan.
Director of agriculture department, Kinlay Tshering said that with the provision of seeds, subsidies, and technical assistance, the ministry plans to expand the production of these vegetables in the next 2-3 years to meet the domestic demand.

https://kuenselonline.com/onion-production-becomes-mandatory-in-dzongkhags/