The Maldives Army orientation-training programme for 50,000 graduates, recruited to the public sector in line with the President's Vistas of Prosperity and Splendour policy statement begins under phases on Monday (14) in 51 island-wide Army Centers
Image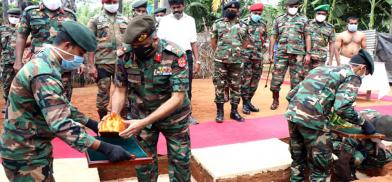 The Maldives Army orientation-training programme for 50,000 graduates, recruited to the public sector in line with the President's Vistas of Prosperity and Splendour policy statement begins under phases on Monday (14) in 51 island-wide Army Centers.
The purpose of this one-month-long residential programme, implemented under five phases absorbs 10,000 graduates for each phase to cover all 50,000 graduates within five months.
It is implemented together with the Directorate of Training in order to develop knowledge, skills and attitudes of those recruited graduates to ensure the effective contribution to nation-building as a trained, fully-fledged and energetic workforce.
https://www.newsfirst.lk/2020/09/14/army-orientation-training-programme-for-50000-graduates-begins-today/