Foreign exchange reserves of Bangladesh hit an all-time high of $35.09 billion on Tuesday, amid falling import payments and moderate inflow of remittances
Image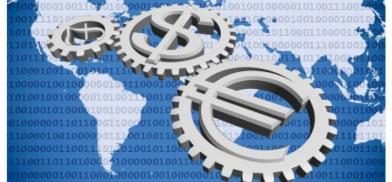 Dhaka: Foreign exchange reserves of Bangladesh hit an all-time high of $35.09 billion on Tuesday, amid falling import payments and moderate inflow of remittances.
The forex reserves hit the new record on June 23 within just 20 days of hitting the $34 billion mark on June 3. Remittance inflow has led to the increase in the reserves.
Foreign loans and assistance have also contributed to obtain the new record of foreign exchange reserves, according to the central bank spokesperson.
It is mainly because of the steady remittance inflow in June that has taken the country's reserves to $35 billion mark, a BB spokesperson said.
The previous highest reserves, $33.68 billion, were recorded on September 5 in 2017, according to Bangladesh Bank data.
The fall in import payment, especially the luxurious items, has helped in attaining the record reserves of foreign currency.
Besides, the government has received a number of credit payments from the overseas lenders to tackle the coronavirus pandemic that also contributed to the increase in foreign exchange reserves.
Earlier, former Bangladesh Bank governor and eminent economist Dr Atiur Rahman had proposed to the government on various occasions to invest the growing foreign exchange reserves fund in the construction of Padma bridge (the biggest bridge in the country).
The amount of foreign exchange reserves is $31.16 billion as of August 2015 , which was around $4 billion when the present government first took office in 2009.
Recently, the Economist placed Bangladesh in ninth position in terms of different indicators of financial strength among 66 emerging markets in peril over the coronavirus crisis.
The Economist has ranked the countries using four potential sources of peril. These include public debt, foreign debt, and borrowing costs.
China is just behind Bangladesh while Botswana has been placed first, according to the rankings published by the magazine on May 2. The others ahead of Bangladesh are Taiwan, South Korea, Peru, Russia, Philippines and Thailand.
It has also calculated their likely foreign payments this year and compared this with their foreign exchange reserves.
In Bangladesh, Foreign Exchange Reserves are the foreign assets held or controlled by the central bank. The reserves are made up of gold or a specific currency. They can also be special drawing rights and marketable securities denominated in foreign currencies like treasury bills, government bonds, corporate bonds and equities and foreign currency loans.