The Foreign Ministry announced that the Maldives has repatriated 1,000 Bangladeshi workers under the Maldivian government's repatriation initiative targeting undocumented workers
Image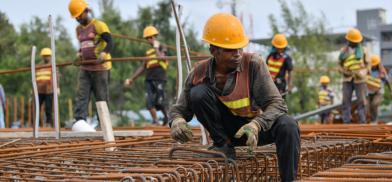 The Foreign Ministry announced that the Maldives has repatriated 1,000 Bangladeshi workers under the Maldivian government's repatriation initiative targeting undocumented workers.
Foreign Ministry said it a statement on Saturday evening that some 1,000 undocumented Bangladeshi workers had been repatriated from Maldives onboard chartered flights operated by the Maldivian Airlines, Biman Bangladesh Airlines, and the Bangladeshi Air Force since April 21, and that the operation remained ongoing.
The operation had been originally initiated by the Economic Ministry, in collaboration with the Foreign Ministry, the Bangladeshi High Commission and the Bangladeshi government in late 2019.
According to the Foreign Ministry, Maldivian Foreign Minister Abdulla Shahid has been provided assurance by Bangladeshi Foreign Minister AK Abdl Momen of the Bangladeshi government's cooperation towards the operation.
The 1,000 undocumented workers who have been repatriated so far were repatriated with immense support from the Bangladeshi government, said the Foreign Ministry in its statement.
Maldives has a population of close to 150,000 migrant workers, some 63,000 of whom are undocumented.
Most of the migrant workers in Maldives are Bangladeshis, and live in congested labor quarters which make them particular vulnerable to infectious diseases such as COVID-19.
The vulnerability of migrant workers is evident from records of COVID-19 cases released by the health authorities. Maldives has recorded 1,313 COVID-19 cases, and the number of Bangladeshi workers to get infected with the disease exceeds Maldivians at 675. One out of the four COVID-19 fatalities in Maldives is a Bangladeshi – a 33-year-old male.
The Director General of Public Health has ordered migrant workers in Male' City who are vulnerable to getting infected with the disease to be moved to quarantine facilities. Hundreds have been moved to quarantine facilities in Hulhumale' and Gulhifalhu, and the government is working on building additional quarantine facilities to house more migrant workers.
https://en.sun.mv/60552